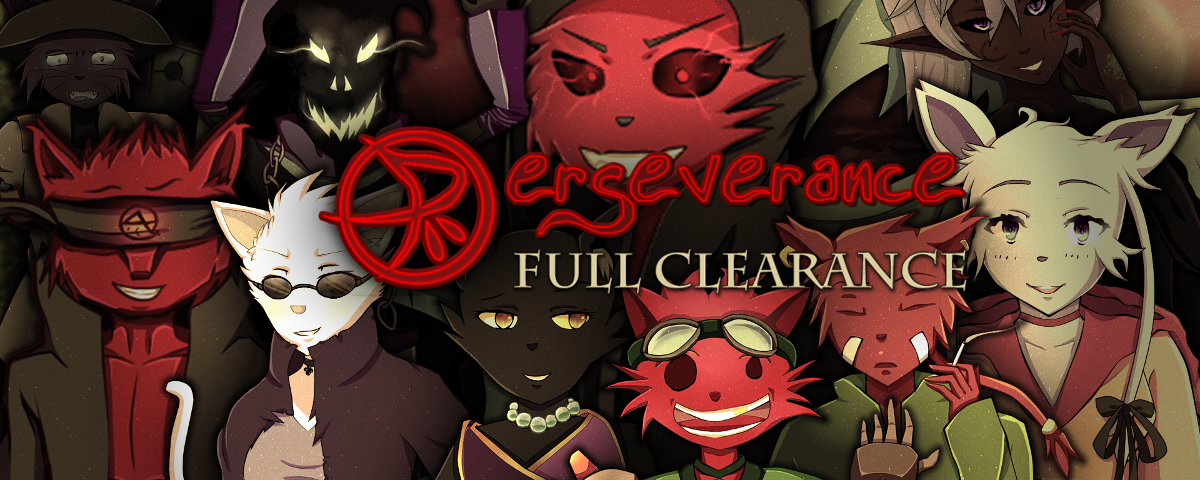 Perseverance: Full Clearance!
A downloadable game for Windows and macOS
RELEASED AND READY FOR DOWNLOAD!
SO WHAT IS PERSEVERANCE?

Perseverance is an action-packed shooter that takes inspiration from Ratchet and Clank, Oddworld, V for Vendetta, LackadaisyCats and some others. The game features a lot of gunplay, but also has some more melee weapons for those who like a little hack and slash.

The game also heavily features puzzles, minimalistic platforming and other toys, but the most notable feature of all the mechanins is the 20+ boss encounters.
Perseverance could be considered an untitled prequel to Intelligence, seeing as it focuses largely on Pep's backstory. The game has cats with guns and also demon girls and eldritch pig monsters what else could you even want?
I mean outside of entirely awesome graphics, a 60 song OST and 6+ hours of gameplay, which we have all of, by the way!
Perseverance also has a deep compelling story and a very atmospheric world to learn about for those who have more control over their urges. A lot of items can be interacted with for various tidbits of info, comedy or other stuff.

The Game's strong suit is it's gameplay and storytelling-- but it also has very charming huggable characters... with guns!

THESE CHARACTERS SOUND INTERESTING! BIOS PLEASE!

You got it!
All of them are wanted, and have anywhere from a huge to fearsome price on their head.

All mugshot sketches above are by the talented Zeirt: https://twitter.com/Zeirt

Download
Install instructions
You'll find one OpentypeFont and several truetype fonts in the directory, it's suggested you install those into C://Windows/Fonts to have the game display correctly.
Otherwise, simply go into the folder and find game.exe and use it to play.